There's really never a bad time for a brownie right?
We decided you can never go wrong with a brownie recipe and when it involves coffee, all that much better. Enjoy this one TRM made with VIA that just might be able to keep me awake..
Cappuccino Mocha Brownies
Bottom layer:
Brownies of choice made from a mix or from scratch
1 packet of Via (I used Colombian)
Middle layer:
2 packets of Via
Top layer:
1 bag of semi-sweet chocolates
Directions:
Prepare the brownies in a square pan according to the directions on the box, adding the Via with the dry ingredients. Allow to cool.
Meanwhile, whip butter, powdered sugar, and Via until very smooth and fluffy. After brownies have completely cooled, smooth powdered sugar mixture over the top of the brownies and refrigerate.
Melt remaining butter and chocolate chips in a microwave-safe bowl, stirring every 30 seconds until completely melted. Allow to cool but not to reharden. Once the chocolate is cool enough, pour it over the brownies and allow to cool completely before serving.
ADD SPRINKLE HEARTS TO THE BATTER BEFORE BAKING TO ENJOY FOR V-Day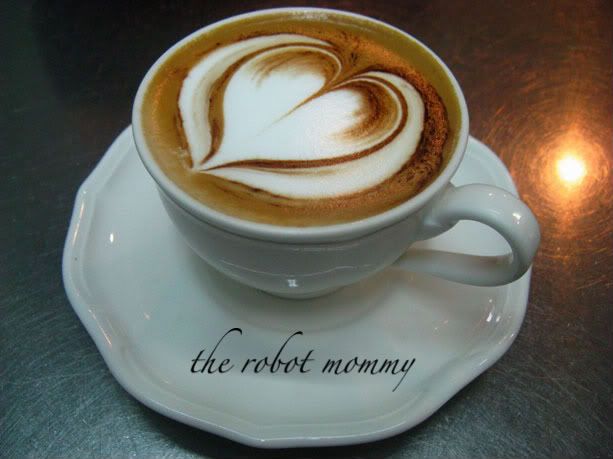 We've
now made it even easier
for you to ask any coffee related question or make a suggestion about what you would like to see more of here by simply typing it in the box on the sidebar up there where it says Ask Me Anything and clicking submit. We want to know what you're thinking..tell us what's on your mind. It's that easy, just like we are for a good brownie!
#ThankCoffeeItsFriday
Java Joe Mamas