Welcome once again to another fantastically entertaining episode of Coffee Chronicles with the Java Joe Mamas.
As promised, we saved the best drink recipe for last and it couldn't be more perfect for your New Years Eve celebration. Because really, who doesn't want hot dick for New Years? It obviously needs no further introduction so enjoy!
Hot Dick
· 2 oz Bailey's Irish Cream
· 2 oz Grand Marnier
· 4 oz hot Espresso
· Whipped Cream
Pour Bailey's and Grand Marnier into mug, and then add espresso (hot off the machine). Top with whipped cream.
This drink was by far the hit of the coffee party not only because of the name but it was also pretty tasty and the flavors blended better than I imagined they would. Here is the reaction from the peanut gallery aka my friends @JAG_III his wife and my husband...
Keep in mind it was also the last (we always save the best for last) of the drinks we tried which were featured all December long on Coffee Chronicles. This month flew by like a flash - it's hard to believe we will be starting a new year let alone a new month..
Speaking of saving the best for last, you will be really glad you showed up today because we have another fun giveaway since it's the last Friday of the year!! TWO Dunkin Donuts gift cards!
Leave a comment below with your coffee question for us to answer in the coming weeks.

Follow @coffeeluvinmom and @therobotmommy (or leave a comment that you already do!)
Please leave separate comments for each entry.
Two lucky winners will receive a Dunkin Donuts gift card in the amount of $17. (they were sent to me with $2 on each) The contest will end Friday January 6 at midnight, the winners will be contacted by email and announced. You can enter multiple times daily. Please include your email so we can contact you.
Just a little thank you for coming by each week for the love of coffee! We really do appreciate you each week you show up here, we couldn't do this without you! Join us next week when the snark resumes in 2012! Happy New Year - enjoy your weekend!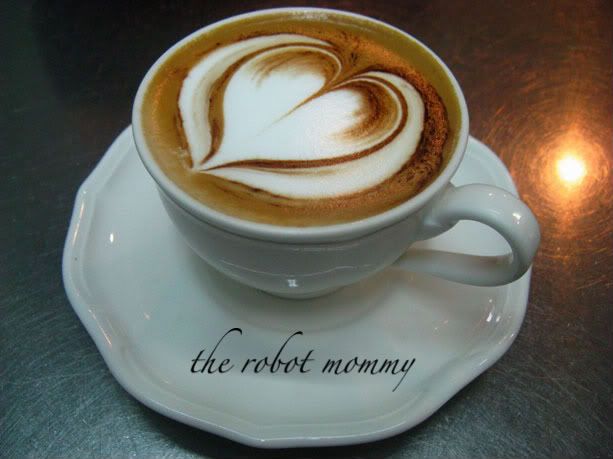 Java Joe Mamas