Welcome again to Coffee Chronicles where we Thank Coffee it's Friday and give you the down low on the coffee fun. For the month of December, each Friday we will be bringing you some coffee recipes we think will keep you warm during this chilly month. We decided to start with this hot number:
1 shot of Irish Whiskey
1 teaspoon of sugar
1 heaped desert spoon of whipped cream
Hot strong coffee to fill the glass
Add the whiskey.
Add the sugar and stir in the coffee.
Float the whipped cream on top, but do not stir.
Drink it up! YUMMY!
Lastly, the WINNER of the Coffee Whore Mug contest was Jennifer of Just Jennifer! Congratulations to Jennifer and thanks to all who entered!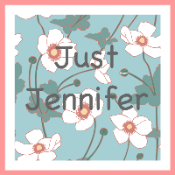 Don't forget to join us each week in December for a hot holiday recipe you will be sure and enjoy. If you have a specific recipe you would like to hear about, please be sure and let us know. Also keep those coffee questions coming in, we will resume answering those the first of the year! Thanks as always for joining us every week!!
You can contact us for recipe requests or questions below or feel free to email either of us at:
TheRobotMommy@yahoo.com
or
CoffeeLovinMom@yahoo.com
Enjoy your weekend!!
JavaJoeMamas