What a crazy ride this party has been!
So many blogs, so little time!
I am so grateful for this opportunity to share with you three blogs that I found this last week through the Ultimate Blog Party 2010! There were so many that I loved, it was very hard to narrow it down to just three but here are the ones that somehow I keep finding myself going back to...
Ann has a cute site and hosts her own Virtual Girls Night Out. She also had an extra McLinky that went along with UBP this year to connect more people which was a nice touch. Thanks Ann - I met people through that that I would not have seen otherwise.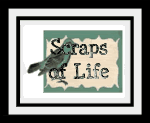 Susie Toot-Tooted her way through the UBP and has a great site! I find myself going back there often as she seems like a very sweet soul!

I just had to include my Irish trio! All spunky Irish gals, these ladies will crack you up! I think I was drawn to them due to the greeness and luckiness of their blogs being that I am a spunky Irish gal myself and my birthday is Saint Patrick's Day!
LATTE MAMA
Love that Libby is a great brand new blogger (like me!) and she loves coffee! I might have had her blog name if I would have thought of it first! I can't wait to find out what else we have in common!
A BIG thanks again to
5 Minutes for Mom
for putting this shindig on! What a great way to make connections and network with other bloggers who have something in common with you! I went from 14 to 50 followers and am now reading over 100 blogs! Sorry I couldn't narrow it down to just three! This week was exhausting but so fulfilling! What a ride!