So I have a blog I frequent called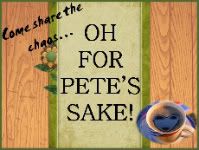 which is really cute and today she had up some post-it notes and upon following, found it was a Tuesday regular thing hosted by Supahmommy which will link if you click the post-it note onthe sidebar there! How fun is this?
Sounds like a real regular Tuesday thing
You are gonna love it because I do!!
(and you won't have a choice 'cause I'm doing it!)